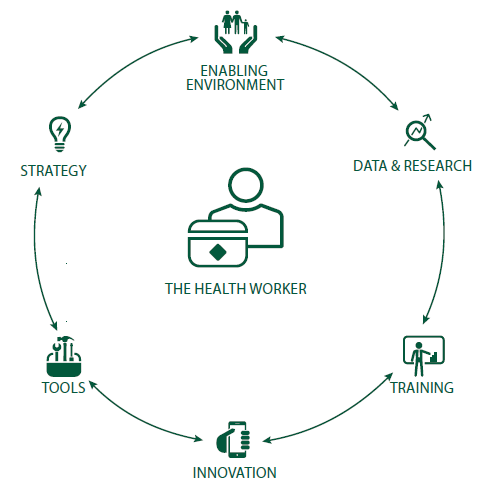 The eradication of polio depends on the success of our health workers, and their success in the field revolves around a single pivotal moment: the short, interpersonal interaction between health workers and caregivers. Therefore, our strategic communications goal is to
build trust and goodwill for health workers by humanizing them in all of our communications, while still providing caregivers with the information they need to make the right choice and to allow our workers to vaccinate their children.
The health worker is the central focus of the new brand strategy for polio communications. They are the face of our brand and the personification of the programme.
Health workers should be featured prominently within our communications, and they should always be portrayed as being:
Trustworthy

Admirable

Compassionate

Helpful

Professional
About The 'Protectors of Health' Brand
As part of the new Global Brand platform, a new brand mark has been developed. This brand mark, or logo, has been designed to represent a new way forward for polio eradication, other immunization efforts and eventually a broader children's health offering. For some markets that have experienced fatigue with current polio communications efforts, this logo signifies a new way forward and a new energy around the effort.
Some markets have strong brand connectivity with the current entity represented in the branding (government, partnership, etc.) and therefore would not need or want to make a change to a new branding logo at this time. If this is the case the existing brand mark should be used consistently throughout all touch points.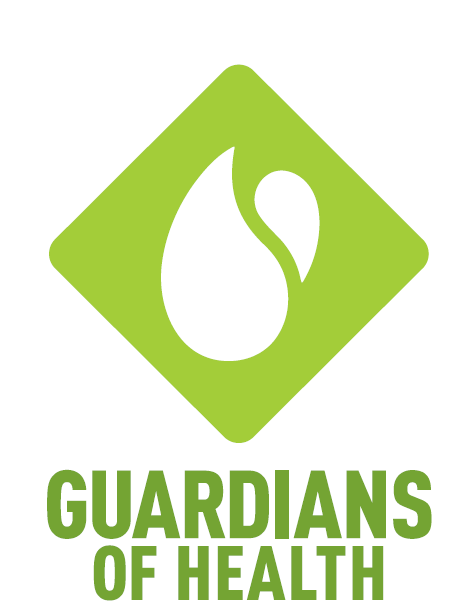 If there is growing mistrust or general apathy around the branding or brand mark currently determined by market research or strong anecdotal evidence, then a shift to the new brand mark might make sense. When simple consumer research indicates that there is low levels of awareness, or negative attributes connected to the current logo and branding, this is a signal that a change needs to be made.
Implementing a new brand mark is also recommended if broader programmatic elements are changed. For example, after diagnosing and assessing gaps in service to improve your program, shifting to the new brand mark will represent these changes and help distance the program from any negative perceptions previously held by the audience.
The brand is used at all touch points between the health worker and caregiver. From the print ads seen around a village, to the clothing worn by health workers, to informational handouts, the brand is included seamlessly on each communications. This creates consistency and continuity across all of our touch points.
See below for how the brand should be applied throughout all tactics of your communications strategy.
There is also guidance around how to use the logo in the Tools section.
From mass communications, to the moment of contact between the health worker and caregiver, and into social mobilization, every brand touch point builds on the next to provide a comprehensive and enduring impression.
For more information on brand development, refer to page 20 in the Polio Communication Global Guide.
Learn more
Explore the other two learning modules in this 3-step tutorial to design evidence-driven communication strategies to help vaccinate every child. 
Define your target audience and barriers to change, then develop messages and choose channels to reach your audience.
You cannot do everything and your ability to prioritize your interventions and target behaviours is paramount. One simple way to do this is to evaluate importance of the behavior and its changeability.